Johnny Harra was Elvis longer than Elvis.
Considered by many to be the king of Elvis imitators, he performed for more than 50 years from Dallas to Las Vegas and on the silver screen.
Mr. Harra, 64, died March 30 of a respiratory problem at Methodist Charlton Medical Center in Dallas. Services are pending until his family can afford to pay for his funeral and burial.
"He loved to entertain,"  "That made him happier than anything besides his family. He loved his kids.
"He liked to make people smile. If he made one person happy in that audience, it was worthwhile."
The son of a preacher, Mr. Harra was born
in Kansas City, Mo. He was 11 when he started singing at his father's church.
He started imitating Elvis in 1958.
"His songs would come on the radio, and I just started singing with him," Mr. Harra recalled in 2007. "Mom said, 'Son, you sound just like that guy.' It came natural to me."
Mr. Harra also bore a strong physical resemblance to Elvis.
He was still a teenager when his family moved to St. Paul, Minn., where he started his impersonation career at the Belmont supper club.
Working for years as a truck driver between Elvis gigs, his big break came in 1977 with a series of shows at Club Gigi in the Holiday Inn DFW North.
Elvis died the day Mr. Harra's show was to open. Mr. Harra considered canceling the first show but decided Elvis would want him to perform.
"It was a very emotional night," he said in 1977. "During the first show I cried several times. Some people in the audience were crying, too."
His audience at the club grew each evening. Additional chairs were brought in to handle the packed shows that weekend. The one-week engagement was extended to three weeks.
The next weekend, Mr. Harra was the headliner for a free Appreciation Day concert at the Cotton Bowl.

Mr. Harra then signed a three-year, $6 million contract to perform at the Silver Bird Hotel and Casino in Las Vegas.
"It just went boom, boom, boom," Mr. Harra later recalled. "Everything went so fast."
But Mr. Harra never received his Las Vegas money, said longtime friend and manager Charlie Estepp of Ocala, Fla. He said the money was embezzled by one of Mr. Harra's staffers.
"Johnny got not a dime for that," Mr. Estepp said. "That's why Johnny was in the financial shape he was in."
In 1981, Mr. Harra was cast to play the 42-year-old Elvis for the docudrama This Is Elvis. He gained weight for Elvis' death scene.
Mr. Harra lost the weight he gained for the film but the pounds returned. He would talk to reporters about his weight gain and other health issues, including diabetes and rheumatoid arthritis.
Mr. Harra took a hiatus from entertaining to raise his family, Mr. Estepp said. In 2002, 25 years after Elvis died, Mr. Harra was ready for a comeback.
"Johnny's biggest thing was he loved his fans," Mr. Estepp said. "I've seen him give things away to people in need."
He last performed two weeks before he died.
FUNERAL WILL BE AT 3PM FRIDAY 4/8/11 AT Laurel Land Funeral Home and Cemetery
7100 Crowley Road
Fort Worth, TX 76134
Phone: (817) 293-1350
If you cannot attend I ask you all to please light a candle and have a moment of silence for Johnny at 3 p.m. 4/8/11

http://www.reverbnation.com/johnnyharramusiccountryusa
There is one last C.D
OF JOHNNY HARRA IT IS $25.00 IF YOU WOULD LIKE TO GET ONE YOU CAN CONTACT CHARLIE ESTEPP  AT 352-861-8240..THIS IS A LIMITED EDITION..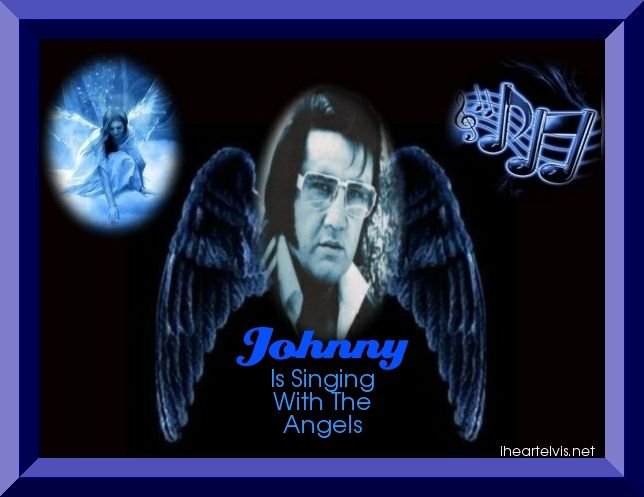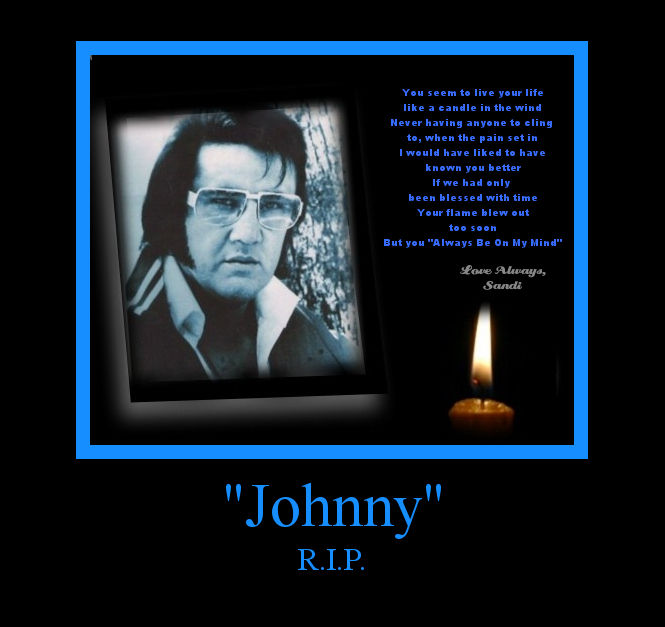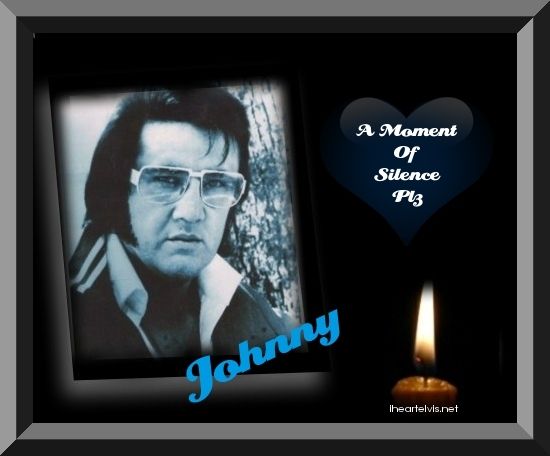 ---