Beautiful Lisa Marie ~ Johnny's daughter with her handsome new husband Benjie Blakney they were married on Johnny's birthday( 7-11-13 )while in Vegas for her fathers Lifetime Achievement Award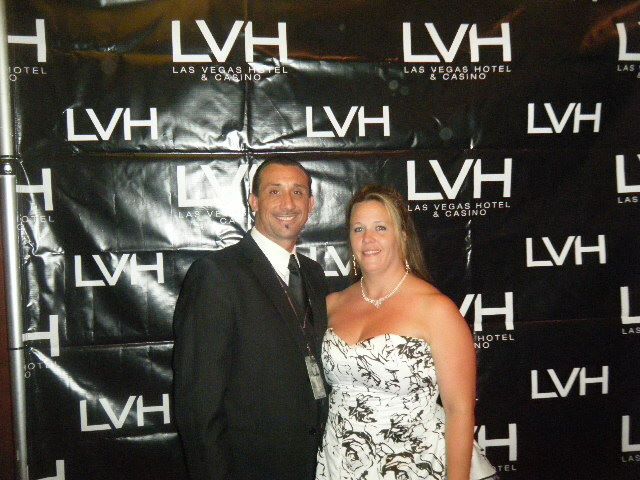 Back from Vegas, from the Elvis Fest honoring Johnny for his Lifetime Achievement Award. Lisa Marie was absolutely beautiful accepting the award for her dad. The video Charlie made in Johnnys honor was awesome…..Very disappointed in EPE though, they fell very short in what was agreed upon in honoring Johnny in the manner he deserved. Its a shame too, If it wasn't for Johnny, none of this would ever be in existence in the first place. I stayed for Johnny's Award, then I had to get up and walk out before I said some things that would have interrupted the show ( I didn't want to spoil anything for Lisa ) and I'm sure I would have been kicked out had I spoke my mind. If my opinion mattered I would have damn sure done it anyway.
Johnny Harra's Lifetime Achievement Award Ceremony
I apologize ahead of time for the poor quality, I was not given the seating as promised nor was I allowed to bring the in the better camera to film this correctly.