The Las Vegas Elvis Fest July 11-14, 2013
An Elvis Fans' Festival, Convention, Contest and Concert at the LVH formerly the Hilton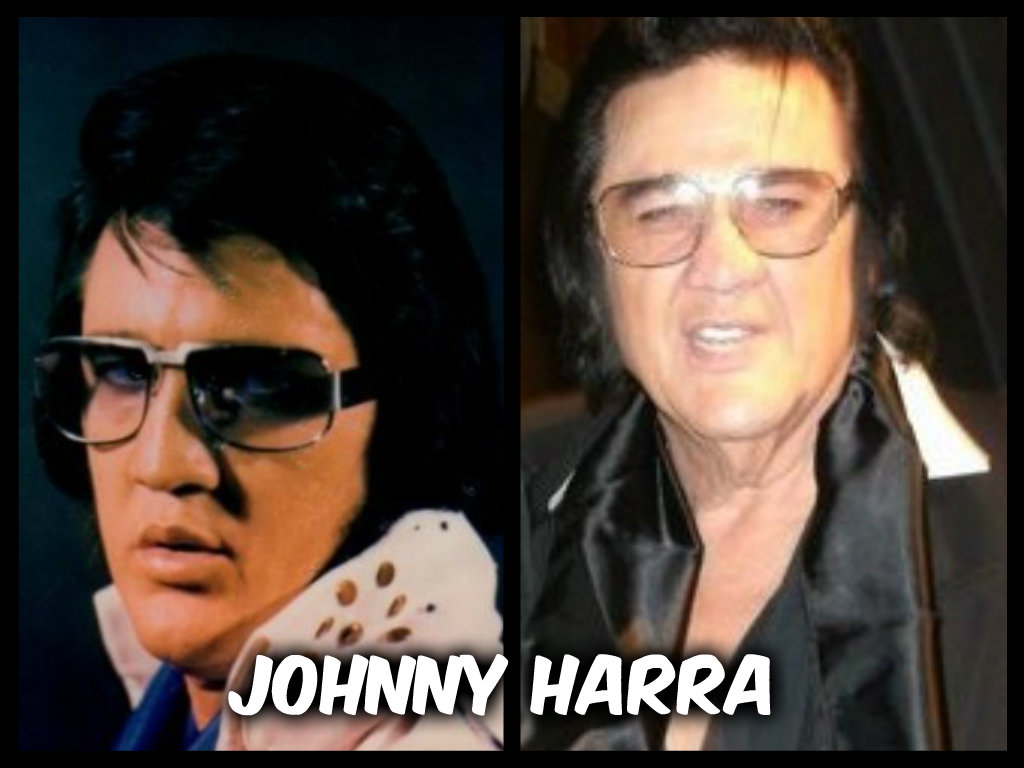 Immediate Attention: Friends and Fans of the late Johnny Harra
A Very Special Event for Johnny's Legacy is here and we invite you to be a part of it July 12th, 2013
The Las Vegas Elvis Fest (Heart of the King) is an Elvis Fans' Festival, Convention, Contest and Concert at the LVH, Las Vegas Hotel (formerly the Hilton). The property is arguably one of the most historic locations in the career of Elvis Presley. This event is in celebration of the Las Vegas performances of the Greatest Entertainer of All Time.
As a Johnny Harra Fan you are officially notified that due to his lifelong dedication to portraying Elvis in a most tasteful manner, for his many accomplishments as an Elvis Tribute Artist and especially for putting the Heart of the King into every performance, Johnny will be posthumously receiving the Lifetime Achievement Award on the very stage where Elvis made history at the Las Vegas Hilton during a segment in the Friday night Awards Concert on July 12th, 2013. This is also a special night for his fans that loved and supported him throughout his career.
The Award will be given at the official Las Vegas Elvis Fest on Friday July 12th, 2013 at 8pm at the Heart of the King Awards Show and Concert. There will also be a 'red carpet' ceremony prior to the show.
For a limited time only, you can use discount code LVEF13 for a 10% discount on any LVEF ticket or package available through the LVH Box office by calling 800-222-5361 option 3 from 8am to 9pm PST or option 1 for Award Show only individual tickets 24/7 but 1st visit www.lasvegaselvisfest.com to see what is best for you or follow the links below:
https://lvh-web.vegas.com/VDCWebTixsFrame/?EventCode=HotKAwardsConcert&discountcode=LVEF13 if you are ordering only tickets for the Awards show.
https://lvh-web.vegas.com/VDCWebTixsFrame/?EventCode=HotKPackages&discountcode=LVEF13 if you are ordering package tickets for the festival which include the Awards show in the package.
You can also get a hugely discounted room by using code PELVS13 and call the LVH at 800-732-7117
Other highlights of the festival and convention July 11th – 14th, 2013 will include:
* A large scale open Elvis Tribute Artist Competition, Seminars and Convention
* An Elvis Celebrity Fan Forum/Meet & Greet with friends, co-workers and co-stars of Elvis
* An Elvis memorabilia vendor Fair and museum
* Tours of Elvis' suite area, dressing rooms with Joe Esposito and other Las Vegas attractions
* A Red Carpet Event preceding the Awards Show
* The Heart of the King Awards and Concert featuring the world's best ETA'S
* Elvis, That's the Way it Was Then and Now Concert celebrating Elvis Historic performances in Vegas
Tickets: are on sale NOW for each event individually or in inclusive money saving packages. Prior to calling the LVH visit www.lasvegaselvisfest.com for more information and if you have further questions before purchase call our Hotline at 888-406-5885 prior to contacting the LVH directly. Once you know which tickets or money saving Package you want Call (800) 222-5361 option 3 for packages 8am – 9pm pst or option 1 for individual tickets 24/7. Special LVEF Room Rates are also available to Johnny Harra Fans. Call 1-800-732-7117 mention rate code PELVS13 and you will receive rooms at an incredible savings based upon availability. Visit www.thelvh.com for more information. Remember for a limited time you can use discount code LVEF13 for a 10% discount on any LVEF ticket or package through the Hilton Box office. Some events may only be available by calling 888-406-5885.
Come remember Johnny Harra in Las Vegas www.lasvegaselvisfest.com
©EPE, Reg. U.S. Pat. & Tm. Off. The Las Vegas Elvis Fest is a production of Las Vegas Elvis Fest, LLC. Produced under license from Elvis Presley Enterprises, Inc. All rights reserved.