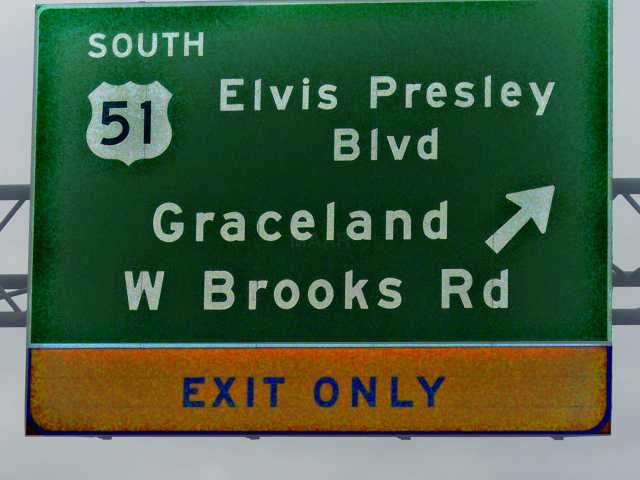 Highway 51 South in Memphis, TN, was renamed Elvis Presley Blvd.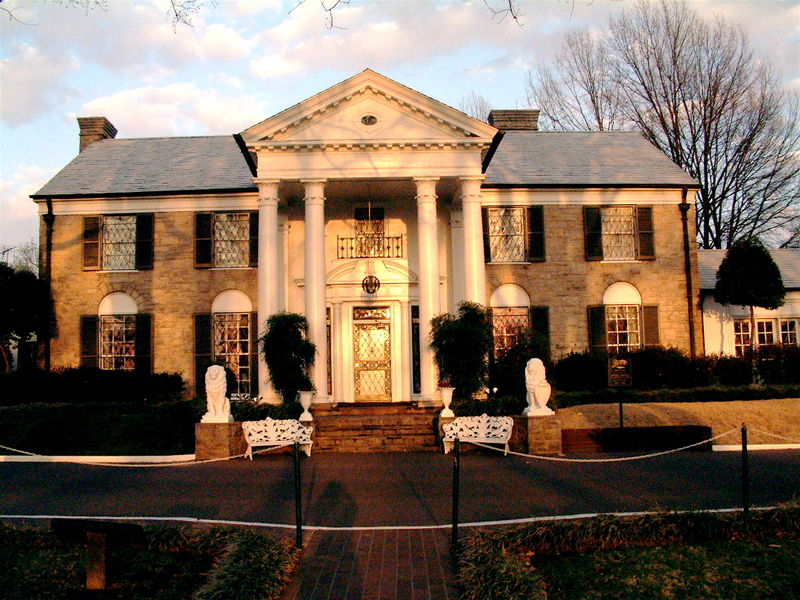 Purchase was made with a $10,000 down payment, the trade of the Audubon Drive house at $55,000 and $37,500 in financing, for a total of $102,500
Front gates were installed on April 22, 1957 by John Dillars of Memphis Doors, Inc.
It was already sold to the YMCA for $35,000, so Elvis upped his offer to an impossible-to-refuse $102,500
It's 12 miles south of downtown Memphis
His parents had a vegetable garden and chicken coop on the property
Highway 51 South was changed to Elvis Presley Blvd. in 1971
Brick smokehouse on property served as Elvis' pistol shooting range
Elvis' first home on Audubon Drive was sold on ebay.com in 2006 for $905,000
Billionaire Robert Sillerman purchased 85 percent of Elvis Presley Enterprises, including Graceland, for $114 million in 2007
Dr. Thomas Moore and his wife, Ruth Brown Moore, built Graceland in 1939 as their personal residence. Mrs. Brown Moore inherited the land from her Aunt Grace, the property's namesake.
The two-story Classical Revival style home sits on 13.5 acres perched at the top of an oak-covered hill overlooking the Mississippi River.
Graceland opened for tours on June 7, 1982 and hosts more than 600,000 annual visitors, designating it one of the five most visited U.S home tours.
The National Register of Historic Places included Graceland in 1991. The U.S. Secretary of the Interior declared it a National Historic Landmark in March 2006.
The Meditation Garden serves as the final resting place for Elvis, his parents Gladys and Vernon, and his paternal grandmother, Minnie May.Lisa Marie Presley, Elvis' sole child, sold an 85 percent interest in Elvis Presley Enterprises in 2005 to CKX Inc. She retained 15 percent and exclusive personal ownership of the mansion, grounds and Elvis' personal effects.